November saw the BitCoin exceed $10,000 but more importantly, the First Official French Old-School Championship (Well, actually it looks like there was already one last year but that doesn't count).
Guillaume successfully organized this event which has attracted French from all over the country on Saturday November the 12th.
Everybody was ready at 11 AM, the tournament tooks place at a local shop were we go regularly : The Waaagh Taverne . Their  big plus : they also serve beers and delicious snacks.
2 great prizes were up for the winner :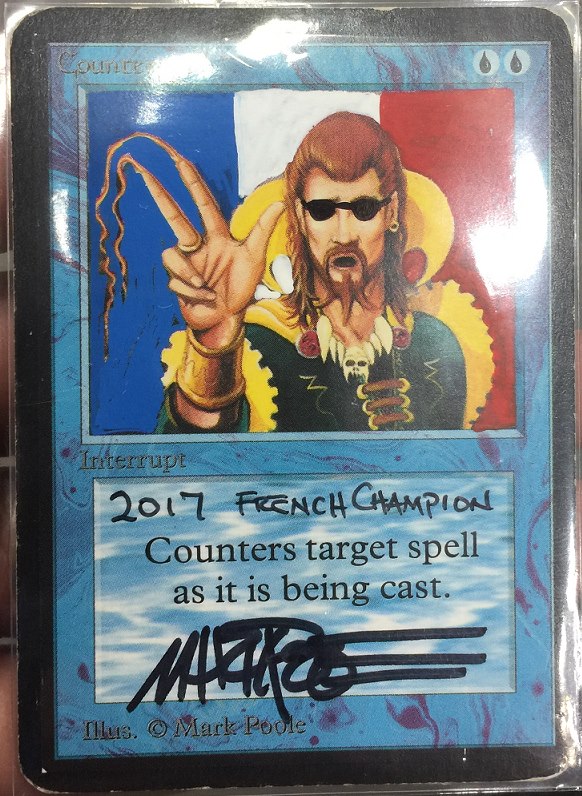 Alpha Counterspell altered & signed by Poole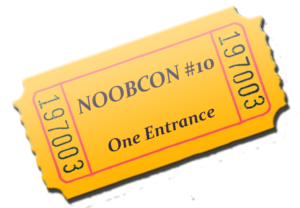 One place for the prestigious N00bcon X !
Others prizes where distributed amongs top8 & noticeable decks.
We decided to use the Swedish Rules, but allowed reprints (having same artwork).
As a side event, there was a Chaos Orb flipping contest, win by Cyril Terroy (Thanks Rodolphe for mentioning it in comment)
Nothing fancy for the tournament : 5 round & top 8 and Every round there was a featuring table on twitch !
Top8 decks and noticeable ones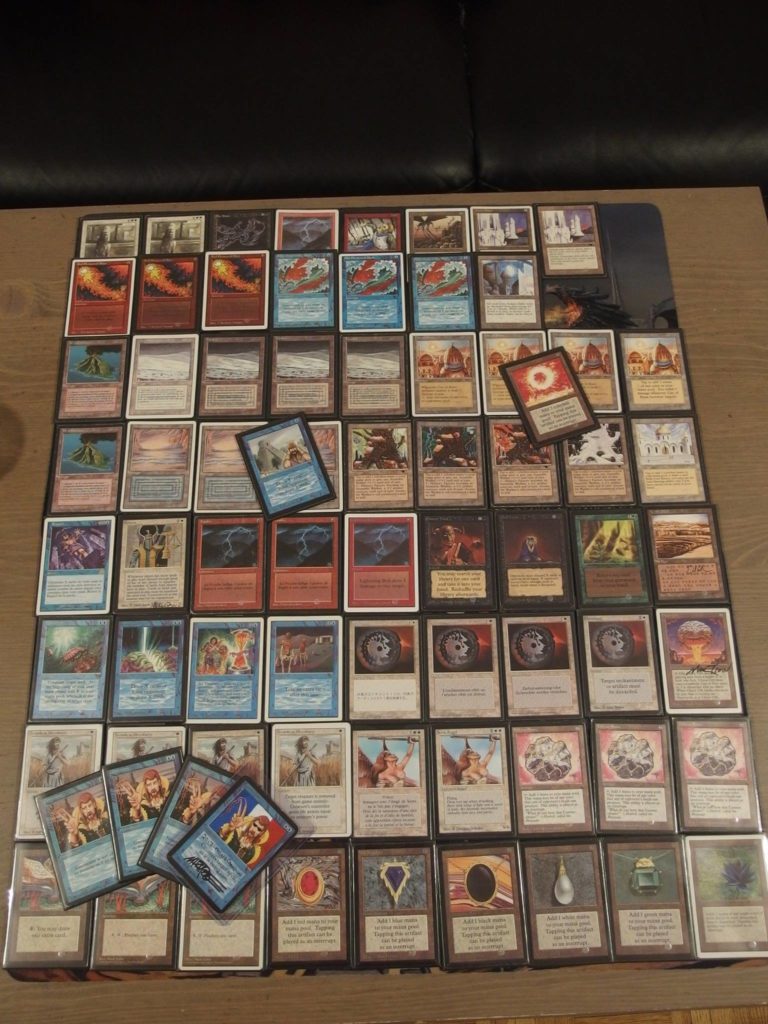 First : Alexis Catelain – The Deck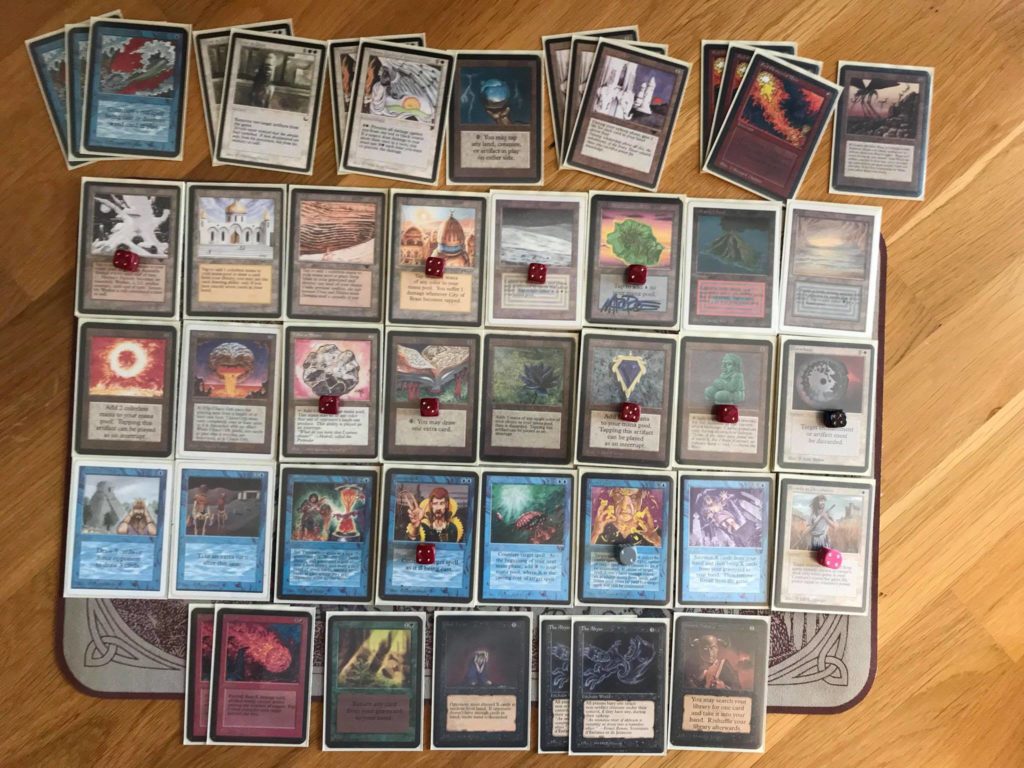 Second : Guillaume Denoix – The Deck
Third (missing) : Cyril Terroy – The Deck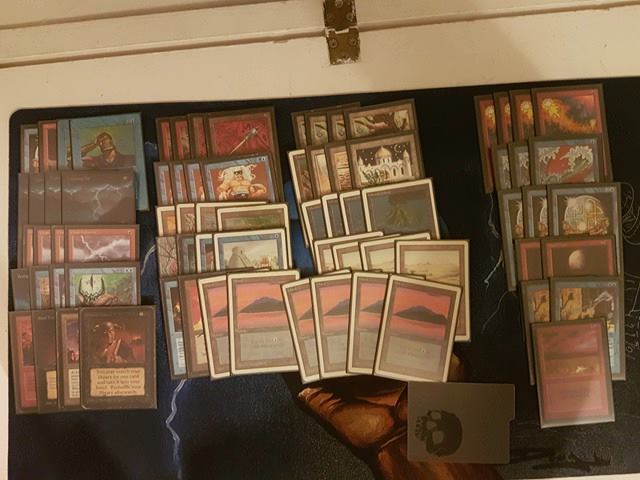 Fourth: Rodolphe Ambroise – Burn Prison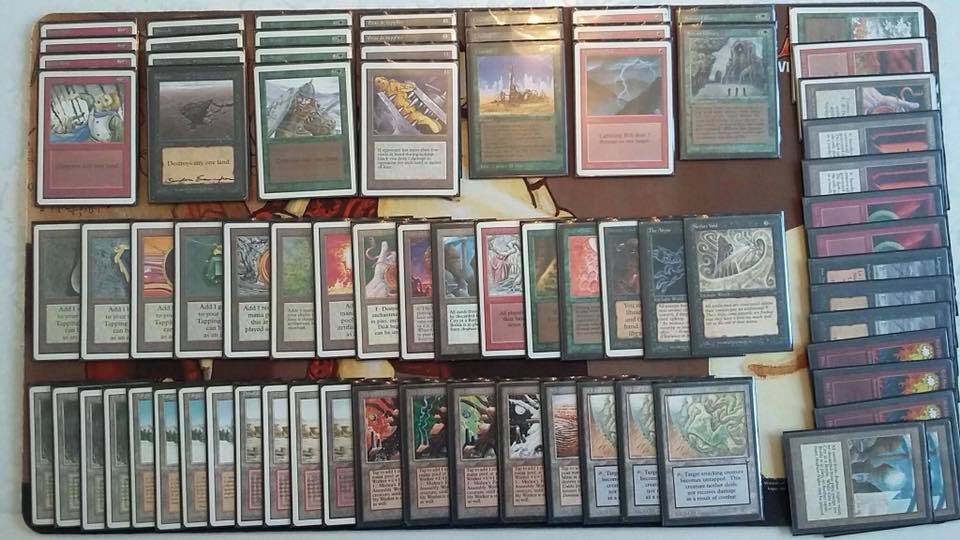 Fifth : Sylvain Billon – Land Destruction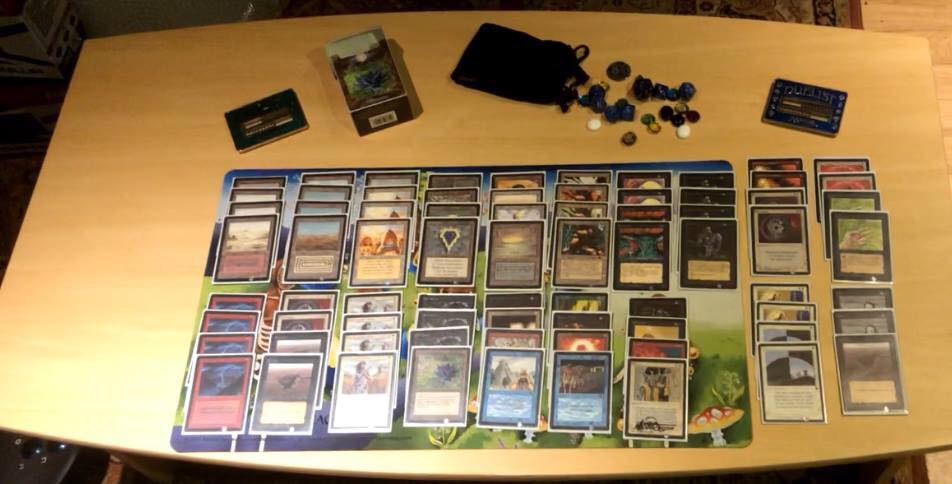 Sixth : Sebastien Kennel – Five colors nice stuff
Seventh (missing): Millstone Control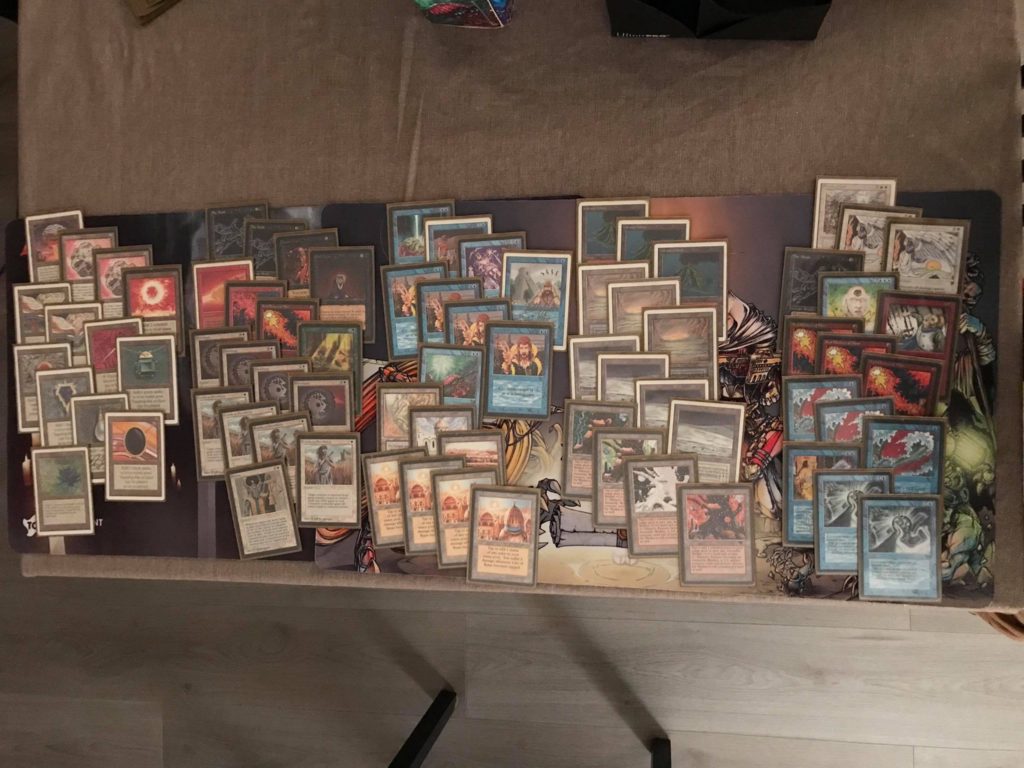 Eighth : Cedric Germain – The Deck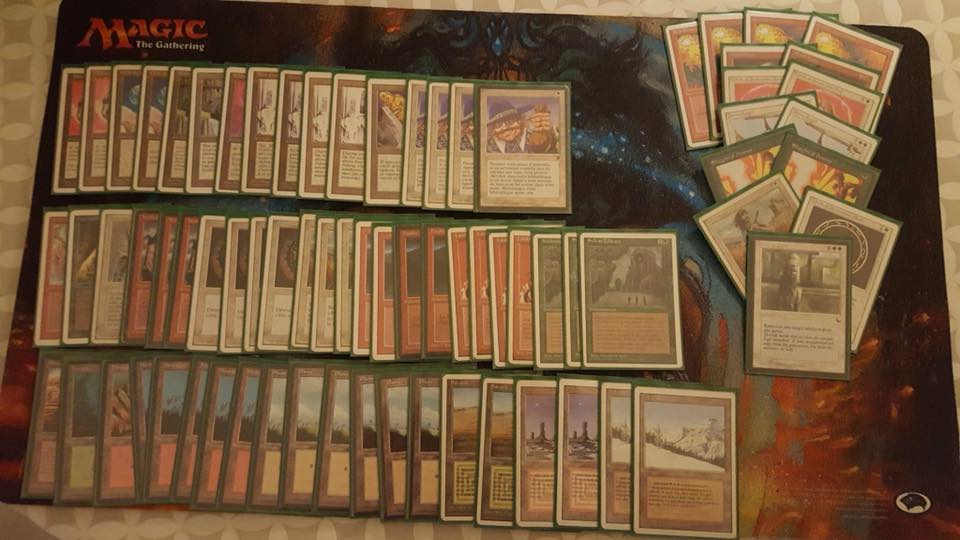 Eleventh : Aurelien Thery (Best unpowered deck) – Naya Tax Edge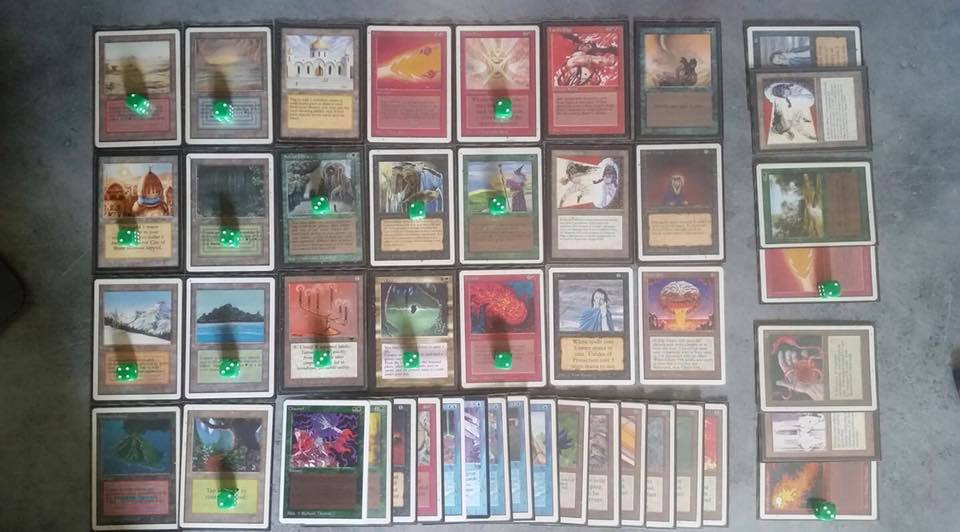 21th : Vincent Ruaut (Most original Deck) – Lich Combo
The Final
You can find the full game of the final on twitch just below :
Watch video from MtGFRenchOldSchool on www.twitch.tv
Featuring Tables
You can find all the featuring table on the twitch account
Final Ranking
1 Alexis Catelain – The Deck
2 Guillaume Denoix – The Deck
3 Cyril Terroy – The Deck
4 Rodolphe Ambroise – Burn Prison
5 Sylvain Billon – Land Destruction
6 Sebastien Kennel – Five colors nice stuff
7 Raphael Puleo – Millstone Control
8 Cedric Germain – The Deck
9 Cedric Jarkovsky
10 Maxime Gral – Mono Black Aggro
11 Aurelien Thery (Best unpowered deck) – Naya Taxe Edge
12 Frederique Lafoux
13 Sebastien Marillier
14 Alexandre Blanchard
15 Arnaud Avenel
16 Nicolas Bataille
17 Alexandre Colella
18 Philippe Bosq
19 Paul Delpech
20 Philippe Royer
21 Vincent Ruaut (Most original Deck) – Lich Combo
Credits
Thanks Sylvain for the pics 🙂